John Whalley, FRSC
Professor
Director, Centre for the Study of International Economic Relations (CSIER)
Distinguished Fellow, Centre for International Governance Innovation (CIGI)
Hellmuth Prize for Achievement in Research
2012 Killam Prize Winner
Ph.D. Yale University, 1973

On Sabbatical July 1, 2014 - June 30, 2015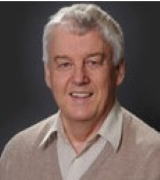 Office: SSC 4078
Telephone: 519-661-3509
Fax: 519-661-3666
E-mail: jwhalley@uwo.ca
Research Interests
General Equilibrium; Trade; Public Finance; Taxes; China and the Asian Economies; Environmental Economics (Climate Change)
Teaching Fields
General Equilibrium; Public Finance; Development; International Trade
Representative Publications
"Resist Green Protectionism – or Pay the Price at Copenhagen" (with Simon J. Evenett), in The Collapse of Global Trade, Murky Protectionism, and the Crisis: Recommendations for the G20, Richard Baldwin and Simon Evenett (eds.), London, UK: VoxEU.org and Center for Economic Policy Research (CEPR), 2009, pp. 93-98.
"Goods Market Responses to Trade Shocks and Trade and Wages Decomposition," Canadian Journal of Economics, 36: 747-757, 2003, with L. Abrego.
"Discreteness and the Welfare Cost of Labour Supply Tax Distortions," International Economic Review, 44: 1117-1133, 2003, with K. Bhattarai.
"The Problem of Capital Flight from Russia," The World Economy, 421-444 (1999), with A. Abalkin.
Working Papers
The Coverage, Form and Content of WTO Policy Bargaining Beyond the Doha Round