News and Announcements
2019 | 2018 | 2017 | 2016 | 2015 | 2014 | 2013 | 2012 | 2011 | 2010 | 2009 | Archived Events
2010
Western Undergraduate Economics Review is pleased to announce the appointment of Emanuel Marcu and Jerry Lao as the editors of the 2010 issue. Now in its ninth year, the WUER showcases some of the finest work of our students. For submission information please visit the WUER website.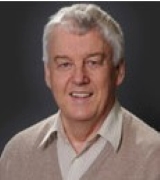 Professor John Whalley is contributing a weekly Comment for Alrroya.com, a business information portal, offering industry professionals and decision-makers an on-line information source for current news and events happening across the Middle East and internationally. Professor Whalley's latest article, "Could Stiglitz be Right Over Poor Prospects for 2010?" was posted January 4th.
Professor Emeritus Michael Parkin received the honorary degree of Doctor of Letters from the University of Leicester, Friday, January 22nd, 2010. Professor Parkin studied economics at Leicester from 1960-1963 and held appointments at the Universities of Sheffield, Leicester, Essex and Manchester before joining the Economics Department at UWO in 1975. In addition to his visiting appointments at Brown, Stanford and the Hoover Institution in the U.S., Professor Parkin has also held visiting posts in Australia, New Zealand, India and Japan. He is the author of Economics and Foundations of Economics, two of the best-selling introductory texts in economics that are published in dozens of editions and languages around the world, and has published over 160 journal articles and edited volumes. Professor Parkin still teaches a very popular introductory economics course, Principles of Microeconomics, here at Western.
On Friday, February 26, 2010 the Bank of Canada announced that Tiff Macklem (Western Economics Ph.D., 1989), currently Senior Associate Deputy Minister at the Department of Finance, will take on the role of Senior Deputy Governor at the Bank. The appointment begins on or about July 1, 2010 — at the conclusion of the G20 leaders' summit in Toronto. A recent article in the Financial Post characterizes Tiff's new position as that of the central bank's 'chief operating officer', and the second-most senior policy maker on its key governing council.
Professor George A. Akerlof,  the 2001 Nobel Laureate in Economics and the Koshland Professor of Economics at the University of California, Berkeley, delivered the 2010 Beattie Family Lecture in Business Law entitled "Identity Economics" on Monday, March 22 in the Faculty of Law.
Akerlof is the co-author of Identity Economics: How Our Identities Shape Our Work, Wages, and Well-Being published by Princeton University Press.
Major-General Peter J. Devlin of the Canadian Forces has been promoted to Lieutenant General and named Chief of Land Staff at National Defence Headquarters in Ottawa. General Devlin graduated from Western in 1982 with an Honors BA in Economics. Lt.-General Devlin has served as Deputy Commander of Canadian Expeditionary Force Command since August, 2008.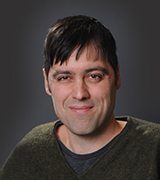 Todd Stinebrickner has been named a Social Science Faculty Scholar Award winner for 2010. The award recognizes faculty members for their achievements in both teaching and research. Todd will hold the Faculty Scholar title for two years. Congratulations, Todd.
The Department of Economics is pleased to announce that Des McKeon has been nominated (second year in a row), as "Undergraduate Professor of the Year".
Martijn van Hasselt has been nominated by graduate students as "Graduate Professor of the Year".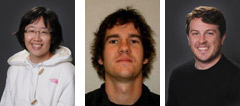 In addition, Ke Xian Au Yong has been selected as the "Graduate Teaching Assistant of the Year" and Mark Sheeley and James Partridge, "Tutorial Leaders of the Year".
As of May, 10, 2010, Economics 1022B sections 002 and 004 (Instructor Jeannie Gillmore), have raised $1,174 for the Bwindi Community Hospital in Uganda. The money will be used to purchase children's mosquito nets. Fundraising was under the direction of first-year student Conor Coyle, a committed volunteer who has donated his time in the past to help at the hospital.
Professor Emeritus David Laidler has been unanimously elected as an Honorary Member of the European Society for the History of Economic Thought (ESHET), in recognition of his outstanding contributions to research and teaching in the area. Professor Laidler is only the 15th individual accorded this honour since 2001.
Congratulations to our colleague Ben Lester, who was one of four faculty members awarded the USC's Award of Excellence in Undergraduate Teaching. Ben also received a provincial award for excellence in teaching from the Ontario Undergraduate Student Alliance, which he picked up at the Partner' in Higher Education Dinner on March 31st at the Sutton Place Hotel in Toronto.
On March 26, 2010, Professor Tang Wei, Vice President of Beijing Normal University, China, presented John Whalley with a certificate, awarding him an "Honorary Professorship" at BNU. To conclude the ceremony, Professor Whalley presented a paper entitled "Fisher and Keynes on the G20 and Possible Global Responses to the Financial Crisis".
An e-book published by the C.D. Howe Institute, edited by Professor Emeritus David Laidler and featuring chapters by both David Laidler (with Robin Banerjee) and Michael Parkin, examines whether, and if so how, Canadians could improve the framework for Bank of Canada policy when the current inflation targeting program expires in 2011. The book is available online at the C.D. Howe website.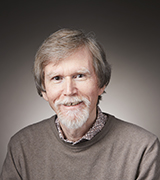 For his paper on "Human Capital Specificity: Evidence from the Dictionary of Occupational Titles and Displaced Worker Surveys 1984-2000" (2008), co-authored with Maxim Poletaev, Chris Robinson was awarded the 2008/2009 H. Gregg Lewis Prize at the Fifteenth Annual Meetings of the EALE/SOLE (European Association of Labour Economists/Society of Labor Economists) Conference at University College London on June 19, 2010. H. Gregg Lewis (1914-1992) was among the founders of modern labour economics and established this award, which recognizes the best article published in the Journal of Labor Economics over a two-year period.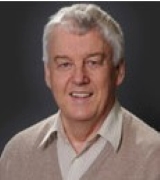 John Whalley has been selected as one of 200 lead authors from around the world to participate in the next report of the Intergovernmental Panel on Climate Change (IPCC), scheduled for release in 2014.
Whalley, Director of the Centre for the Study of International Economic Relations, will be involved on the chapter relating to Regional Development and Cooperation. There will be 13 other authors also contributing to the same chapter, with each to draft approximately 15 pages.
Whalley, one of only five Canadians selected, will attend yearly authors' meetings - beginning next May - and continuing to 2014. [Article from Communications Staff, UWO.]
The Department of Economics congratulates Ben Lester, who has been named the next holder of the Bank of Montreal Professorship, for the period July 1, 2010 to June 30, 2015. This Professorship was created through a generous gift to the University from the Bank of Montreal, and is rotated every five years between Economics and the Richard Ivey School of Business.
China's increasing influence in the global economy is the focus of The University of Western Ontario China Research and Policy Group, which was officially launched yesterday (Aug. 11) in the Faculty of Social Science. [Article from Communications Staff, UWO.]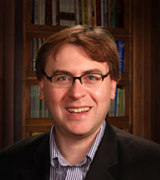 On August 31, 2010, Jim MacGee, author of a recent study released by the C.D. Howe Institute, "Not Here? Housing Market Policy and the Risk of a Housing Bust," was quoted in the Globe and Mail, and appeared on CBC's Lang & O'Leary Exchange program discussing concerns about a possible U.S.-style housing bust in Canada due to swings in the Canadian housing market. Jim's recent research interests also include using stochastic life-cycle models to disentangle what factors account for the significant increase in unsecured consumer borrowing and personal bankruptcies in Canada and the United States over the past 30 years.
Ben Lester has been named one of five John Charles Polanyi Prize winners for 2010.
These prizes were first awarded by the Ontario government in 1987, in honour of the achievement of Dr. John Charles Polanyi who received the 1986 Nobel Prize in Chemistry. The Polanyi Prize recognizes the excellence and potential of Lester's research in Economics.
The prize, valued at $20,000, is awarded to five outstanding researchers in the early stages of their career and who are continuing post-doctoral studies at an Ontario university.
An awards ceremony will be held in Toronto in November.
In time for this year's Homecoming event, Western's Economics Department has launched its new website, the Alumni Portal, a virtual meeting place at which Economics alumni, faculty, senior students and invited friends can engage in online conversation, share news and stay in touch. Along with regular postings of news and special events and a Weekly Friday Update at the Bar, this site will also post periodic interviews with alumni regarding their careers and other experiences since leaving Western.
Russell Boyer has been appointed as one of the nine 2010-2011 Visiting Fellows in the Milton Friedman Institute for Research in Economics at the University of Chicago. He will be at the Institute for six days during the period October 26 to November 4.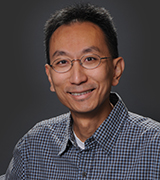 Charles Zheng has been selected to be the first recipient of the Christopher J. Grimes Faculty Fellowship in Microeconomic Theory. Charles Zheng, who is a specialist in auction theory, was recruited to Western in July 2010.
The fellowship, valued at $15,000/year, supports Western Economics' mission to provide the best undergraduate and graduate education in economics in Canada, while also producing research of the highest quality. Zheng's fellowship appointment is for five years.
Philip Chow (shown far right), currently an Honors Economics student at Western, is engaging in discussions with some of the world's most powerful Heads of State and Chief Executive Officers at the Asia Pacific Economic Cooperation (APEC) summit running November 8-14, 2010, in Tokyo Japan. Chow competed nationally through Global Vision to represent Canada. Along with three other young Canadians, he will be promoting Canadian industry and encouraging greater inward foreign direct investment to Canada. Along with his many other talents, Chow is fluent in Mandarin, Cantonese, English and Japanese. By the age of 23, he has worked and studied in 19 countries.  Also standing with Chow (left to right) are Gabrielle Scrimshaw, Marianne den Hann, Terry Clifford, Ambassador T. Fried and Jackie Cook.
Left to right: Matthew Cassar, VP Events (ESA), Sean Benjaimal, VP Finance (ESA), Dr. Munir Sheikh, Former Chief Statistician of Canada, Michael Egden, President (ESA) and Professor Audra J. Bowlus (Chair, Western Economics).
Dr. Munir Sheikh, former Chief Statistician of Canada and 1973 Western Ph.D. Economics graduate, visited the Department of Economics on Friday, November 12, 2010. Dr. Sheikh presented a talk, co-hosted by the Economic Students' Association (ESA) and the Department of Economics, entitled "Census of Canada: Some Facts and Recent Developments" regarding the recent developments and implications concerning the Census and the government's controversial decisions to end the Canada 2011 long form and no longer require mandatory completion of the short form.
On Saturday, November 13, 2010, Dr. Sheikh was introduced by Economics Professor Jim Davies as the Keynote Speaker for the School of Graduate and Post Doctoral Studies' conference: Put It Into Practice Conference: Finding An Application For Your Research in the World Beyond Academia. Dr. Munir Sheikh was recently interviewed for the first Feature Story appearing in Western Economics' new Alumni Portal.
Terry Sicular, along with her co-authors Li Shi and Björn Gustafsson, have received the prestigious Chinese Zhang Peigang Award for Outstanding Achivement in Development Economics for their recent book (in Chinese), Research on the Distribution of Income in China III ((中国居民收入分配研究 III), Beijing: Beijing Normal University Press, 2008.
Jeannie Gillmore was recognized in a Western News article (December 16, 2010) for her unique method of involving students in a contest to show off their introductory economics knowledge. Students incorporated lyrics to the William Tell Overture and submitted YouTube videos to be judged and awarded a prize, which this year, were iPads donated from Pearson Education Canada. To launch the competition's showing of finalists, Jeannie Gillmore played the famous tune, accompanied by a fellow friend and music colleague. Members of Group 60 (Kara Gabriel, Tyler Benning, Julie Flesch and Alexa Sturm) were this year's winner.