News and Announcements
2019 | 2018 | 2017 | 2016 | 2015 | 2014 | 2013 | 2012 | 2011 | 2010 | 2009 | Archived Events
2011
The Western Undergraduate Economic Review is pleased to announce the editors for its 2011 Annual Edition. Jerry Lao returns this year as Senior Editor, while Rachel Fridhandler joins the Review as Junior Editor. The WUER, which has been publishing the work of Undergraduate Economics students since 2002, is currently accepting submissions for the 2011 Edition. Please visit the WUER's web page for details.
A ceremony was held Wednesday, January 19, 2011 in the Faculty of Social Science Dean's Office where Audra Bowlus (Chair of Western Economics) presented scholarships to six Economics students for their top standings in the department. From left to right: Yi Jiang, William Kwok, and Nan Wang (all received the Godsoe Family Continuing Scholarship); Shahar Rotberg (David J. Stenason Scholarship); Yi Chuan Zhang (Joel Fried Scholarship); Steele Roddick (Andrew Grant Scholarship for 2nd year and Walter J. Koenig Scholarship for entering 3rd year); Audra Bowlus.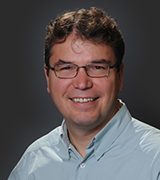 Research by Lance Lochner, CIBC Chair in Human Capital and Productivity, is quoted in an article, "Change Student-Loan System: Researcher," in The London Free Press, February 11, 2011. Lochner is currently on sabbatical at Stanford University, California.
Ben Lester has been selected as this year's recipient of The Marilyn Robinson Award for Excellence in Teaching. This award, established at Western in 1996-97 for excellence based on evidence of outstanding contributions in the area of classroom, laboratory, or clinical instruction, will be presented during the Spring Convocation Ceremony.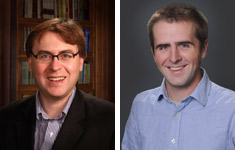 Western Economics is pleased to announce that Jim MacGee was nominated by the graduate students as Graduate Professor of the Year and will be presented with a commemorative plaque. As winner of the Graduate Teaching Assistant of the Year, Patrick McKelvey will be awarded a prize of $200 and receive a commemorative plaque.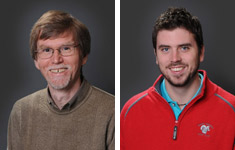 Based on the nominations received from students enrolled in any Economics module, including Honors Specialization, Honors Specialization in Global Economics, Honors Specialization in Economics, Politics, & Philosophy, Economics Major, Financial Economics Major, Specialization or Minor, Western Economics is pleased to announce that Chris Robinson is the 2010-2011 Professor of the Year. Brandon Malloy was selected by the first year class as Tutorial Leader of the Year. Brandon will be awarded a prize of $150 and receive a commemorative plaque.
Congratulations to two winners of the 2010-2011 Mark K. Inman Senior Essay Prize: Shahar Rotberg for his paper, "The Effects of Credit Markets on Fertility in Closed and Open Economies" and Ruo Xi Wang and Yi Chuan Zhang for their paper "The Impact of Higher Education Expansion on Wage Structures in China – A Simple Demand and Supply Analysis." In memory of Dr. Mark K. Inman, one of the founding members of the Department of Economics in 1929 and head of the Department from 1939-1962, this award is presented to the top Economics 4400E final paper.
This year's Student Choice Award winner is Phil Smith, a fourth year full-time Honors BA student. Enrolled in Economics 4400E, Phil was voted among his peers as making the greatest contribution to his class.
The 2010 winner of the T. Merritt Brown Thesis Prize valued at $400 is Yao Li, currently an Assistant Professor at the Hong Kong University of Science and Technology. Created in recognition of the late Professor Brown's outstanding contributions in econometrics, this prize is awarded to a graduate student who has produced exceptional work deemed appropriate to receive such an honor.
The 2010 winner of the Summer Paper Prize valued at $200 is Ke Xian Au Yong. This prize is awarded to the graduate student who, at the end of their second year, produces the best research paper during the summer term. Winners are chosen by the Graduate Awards Committee amongst those nominated by their advisors.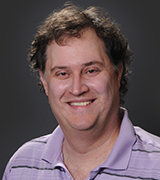 In his paper titled "The American Recovery and Reinvestment Act: Public Sector Jobs Saved, Private Sector Jobs Forestalled" (with Bill Dupor, Ohio State University), Western Economics professor Tim Conley has created a stir within American media stating "that we find no evidence of large positive private-sector job effects."
Ron Wintrobe is one of four Canadian recipients of a research grant from CIGI (Centre for International Governance Innovation) based in Waterloo and INET (Institute for New Economic Thinking), based in New York. (Western News)
Congratulations to two Western Economics graduates, Miana Plesca (University of Guelph) and Vincenzo Caponi (Ryerson University) as the recipients of this year's 2010 Arrow Prize for Junior Economists. Their paper (along with Burc Kayahan), "The Impact of Aggregate and Sectoral Fluctuations on Training Decisions" was chosen as the best article published in Berkeley Electronic Press journals by junior scholars. The Kenneth J. Arrow Prizes for junior and senior scholars are awarded annually, named for renowned economist and Nobel laureate Kenneth J. Arrow.
A recent article in The Economist about China's economy quotes Terry Sicular. The article "Beware the Middle-Income Trap, China's Roaring Growth Cannot Last Indefinitely," published on June 23, 2011, is about rising inequality in China, and it reports estimates of inequality in China based on research by Sicular and her co-authors Li Shi and Luo Chuliang of Beijing Normal University.
Terry Sicular was cited in a Globe and Mail article, August 17, 2011, titled "Chinese faking divorce to buy more homes," which reported that, in the wake of new government regulations meant to cool China's hot urban housing markets, couples are faking divorce in order to sidestep new rules limiting multiple homeownership. Sicular, whose recent research investigates the relationship between homeownership and income in China, explains that the excessive demand for urban real estate is rooted in China's underdeveloped financial system, low interest rates on bank deposits, and restrictions on capital flows and foreign exchange.
Jim Davies' research forms the basis for a recent article in the Financial Post ("William Watson: U.S. Created Trudeau," September 30, 2011 by William Watson). Watson cites Davies' article with Stanley Winer (Carleton University) entitled "Closing the 49th Parallel," describing the work as "a fascinating new paper" in Canadian Public Policy. It argues that the increased difficulty for Canadians moving south, caused by the U.S. Immigration Act of 1965, facilitated the expansion of Canada's public sector and higher income tax rates, since the discipline on governments caused by the threat of brain drain was reduced. The paper also shows that the increased mobility allowed by NAFTA and higher U.S. immigration limits in recent years, has partially reversed this effect, coinciding with some public sector shrinkage and reduced tax rates.
Professor John Whalley introduces Professor Shunming Zhang (Renmin University, China) to Western's President, Amit Chakma, during Professor Zhang's visit to Western October 9-15, 2011. Potential funding opportunities from the Chinese National Science Foundation were discussed regarding research on China's growth and integration into the world economy after the financial crisis. President Chakma offered Western's support as these joint research projects go forward.
The 2011 Economics stair climbing team, "Leading Indicators," raised $365 for United Way. Climbing to the top of One London Place were Jeremy Chambers, Karin Feulgen, Debra Merrifield and Leslie Kostal. Western Economics raised over $7,000 in total pledges to United Way this year. Many thanks to all the contributors.
Lawrence Summers, former U.S. Secretary of Treasury, will speak on a range of current economic, legal and media issues on Tuesday, November 22, 2011 in the Faculty of Law, Room 38 from 5:00-6:00 p.m. In addition to serving on the economic teams of three U.S. presidents, Summers has also been the Director of the National Economic Council, Chief Economist of the World Bank and the Undersecretary of the Treasury for International Affairs. He is President Emeritus of Harvard University and holds the Charles W. Eliot University Professor at Harvard University's Kennedy School of Government. The fourth annual Beattie Family Lecture Series in Business Law will be moderated by Chrystia Freeland, Global Editor-at-Large, Reuters News. All are welcome.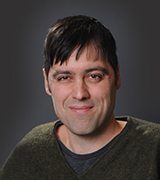 Todd Stinebrickner's research is the basis for an article which appeared in The Globe and Mail, October 30, 2011, titled "Mid-term interventions reduce university drop-out rates," by Paola Loriggio. Stinebrickner suggests that 40 percent of students drop out of university due to poor performance, claiming that university drop-out rates are largely due to students being unprepared for heavier workloads and independent study time. More on Stinebrickner's research can be found in the CIBC Centre for Human Capital & Productivity's Policy Brief 2 which was released in June 2011.
Michael Parkin delivers a mini-lecture entitled Canada's Economic Headwinds to prospective students and their parents at Western's Fall Preview Day on November 19th.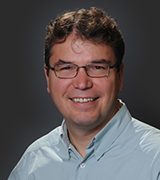 Lance Lochner, Director of the CIBC Centre for Human Capital and Productivity, and author of the Centre's newly released Policy Brief 3 entitled "The Impacts of Education on Crime, Health and Mortality, and Civic Participation" reveals his research on ways in which education can reduce crime, lower mortality rates, and improve health. Lochner claims in a Western News article, that policies increasing high school completion rates, improving school quality and early childhood learning opportunities, "especially in disadvantaged communities," are likely to be more successful in reducing crime than policies aimed at increasing college and university attendance.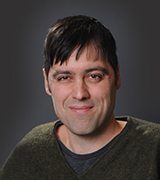 A December 25, 2011 article in The Globe and Mail entitled "Universities tossing at-risk undergrads an academic lifebuoy," on post-secondary drop-outs, draws on Todd Stinebrickner's continued research on why undergraduate students choose to leave university. Stinebrickner states, "There is a fairly big gap between university and high school, and students have to be prepared to deal with that. And when you perform poorly that also impacts how much you like your university and how much stress you're dealing with. When you look at all those factors together, it's clear how bad grades can derail their university education."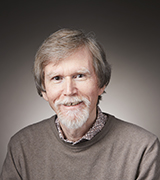 Congratulations to Chris Robinson on receiving a USC Teaching Honour Roll Certificate for the 2010-2011 academic year. This award is given to instructors who receive an accumulated average of 6.3 or higher out of 7 on the first 14 questions of the Western Senate-mandated course and teacher evaluations. Robinson was also elected Undergraduate Professor of the Year for 2010-2011.