Jim MacGee
Associate Professor
Ph.D. University of Minnesota, 2004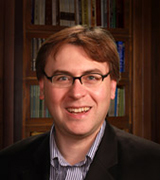 Office: SSC 4008
Telephone: 519-661-2111 Ext. 85207
Fax: 519-661-3666
E-mail: jmacgee@uwo.ca
Research Interests
Macroeconomics; International Economics
Teaching Fields
Macroeconomics; Financial Economic History; Risk Management
Representative Publications
"The Democratization of Credit and the Rise in Consumer Bankruptcies," joint with Igor Livshits and Michele Tertilt, forthcoming, Review of Economic Studies.
"Accounting for the Rise in Consumer Bankruptcy," American Economic Journal: Macroeconomics, (April 2010): 165-193, with Igor Livshits and Michele Tertilt.
"The Great Depression in Canada and the United States: A Neoclassical Analysis," Review of Economic Dynamics, (January 2002), 45-72, with Pedro Amaral. Reprinted in: Timothy J. Kehoe and Edward C. Prescott, editors, Great Depressions of the Twentieth Century. Minneapolis: Federal Reserve Bank of Minneapolis, (2007).
"Vested Interests and Technology Adoption," Journal of Monetary Economics, (2007) 54 (3): 649-666, with B. R. Bridgman and I. Livshits.
"What Broad Banks Do and Markets Don't: Cross-Subsidization," European Economic Review, (February 2009): 222-236, with Thor Koeppl.
"Consumer Bankruptcy: A Fresh Start," American Economic Review, (March 2007): 402-418, with Igor Livshits and Michele Tertilt.