Western-CIGI-China-Ontario Project
Western-CIGI-China-Ontario Project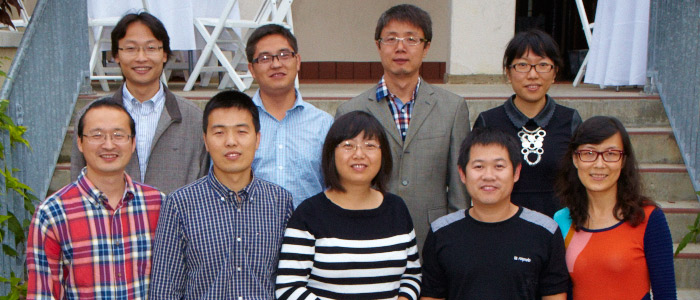 This is a five-year partnered project with Chinese institutions, Western and CIGI, seeking to produce policy relevant original research, achieve policy impact primarily in China and cover China's interactions with other larger developing countries. Funding has been provided by the Province of Ontario Research Fund (ORF), Western and CIGI. It focuses on five themes: China's trade and investment; China's exchange rates, reserve management, and monetary policies; China and climate change; China's tax policies; and China and the South.
The aim of the project is to work with young post doctoral fellows, mainly from China, to produce new policy relevant research, achieve policy impact and produce information flows.
The project is directed by Mohan Agarwal (CIGI), Jim Davies (Western), Terry Sicular (Western) and John Whalley (Western/CIGI). The aim is to work with young post doctoral fellows, mainly from China. The project has a series of sub programs and activities; Post-Doctoral Fellows; Affiliates; Mini conference/seminars; Working papers; policy briefs; Outreach activities.
Post Doctoral Fellows
The project has the capability to make 5 postdoctoral fellow appointments each year. These are typically younger completed PhDs, often with university or research institute appointments. Scholars are expected to produce research papers relevant to the project themes. They are also expected to engage in policy dialogue via presentations or panel membership sessions in CIGI. The project has the flexibility to make shorter duration appointments in some cases.
Research Affiliates
The project will appoint scholars in China and elsewhere as research affiliates. These appointments may be prior to post doctoral fellow appointments in later years. Such appointments give affiliates the chance to post papers on the project web site or be invited to projects events.
Mini Conferences/Seminars
The project will hold typically two mini conferences a year; one in China and one in Canada at CIGI. The first of these are planned on China and climate for spring 2010. There will a monthly seminar series at UWO organized by Jim Davies.
Working Papers
The project will have a working paper series distributed electronically and available at the project website. These will contain work of post doctoral fellow and project researchers, and a separate file of papers of research associates.
Policy Briefs
The project in collaboration with CIGI will produce a series of policy briefs and commentary on current issues relevant to the project. These will be distributed electronically both inside China and the BRICs and outside.
Outreach Activity
To achieve outreach for project work, the project encourages policy dialogue through participation in outside events, media interviews, newspaper commentary. This may be both inside China and the BRICs and outside.
Contact Information
Professor John Whalley
E-mail: econ-orf@uwo.ca