Audra Bowlus
Professor
Ph.D. University of Iowa, 1993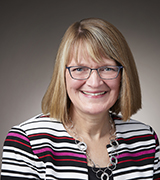 Office: SSC 4009
Telephone: 519-661-2111 Ext. 85359
Fax: 519-661-3666
E-mail: abowlus@uwo.ca
Research Interests
Applied Labour; General Equilibrium Search Theory & Estimation; Human Capital
Teaching Fields
Labour, Applied Econometrics
Representative Publications
"The Contributions of Search and Human Capital to Earnings Growth Over the Life Cycle," European Economic Review, 64: 305-331 (2013), with H. Liu.
"Human Capital Prices, Productivity and Growth," American Economic Review, 102(7): 3483-3515 (2012), with Chris Robinson.
"An International Comparison of Equalization Mobility and Lifetime Earnings Inequality: How Continental Europe Resembles North America," Journal of the European Economic Association, 10(6): 115-1474 (2012), with Jean-Marc Robin.
"Twenty Years of Rising Inequality in US Lifetime Labor Values," Review of Economic Studies, 71(3): 709-743 (2004), with Jean-Marc Robin.
"Discrimination and Skill Differences in an Equilibrium Search Model," International Economic Review, 43(4): 1309-1345 (2002), with Zvi Eckstein.