Stephen Williamson
Professor and Stephen A. Jarislowsky Chair in Central Banking 2017 - 2027
Bank of Canada Fellow 2018-2022
Ph.D. University of Wisconsin-Madison, 1984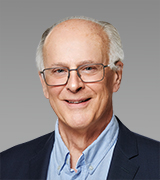 Office: SSC 4042
Telephone: 519-661-2111 Ext. 85232
Fax: 519-661-3666
E-mail: swilli22@uwo.ca
Research Interests
Monetary Economics; Macroeconomics; Financial Economics
Teaching Fields
Macroeconomics
Representative Publications
"Interest on Reserves, Interbank Lending, and Monetary Policy," Journal of Monetary Economics 101, 14-30, 2019. 
"Low Real Interest Rates, Collateral Misrepresentation, and Monetary Policy," American Economic Journal: Macroeconomics 10, 202-233, 2018. 
"Scarce Collateral, the Term Premium, and Quantitative Easing," Journal of Economic Theory 164, 136-165, 2016. 
"Scarcity of Safe Assets, Inflation, and the Policy Trap," with David Andolfatto, Journal of Monetary Economics, 73, pp. 70-92, July 2015. 
"Credit Markets, Limited Commitment, And Government Debt" with Francesca Carapella, Review of Economic Studies, 82(3), pp. 963-990, 2015. 
"Liquidity, Financial Intermediation, and Monetary Policy in a New Monetarist Model," American Economic Review 102, 2570-2605, 2012.
Macroeconomics, Fifth Canadian Edition (Pearson Canada) 2018, and Sixth U.S. Edition (Pearson), 2018.