Workshop and Short-term Visitor Program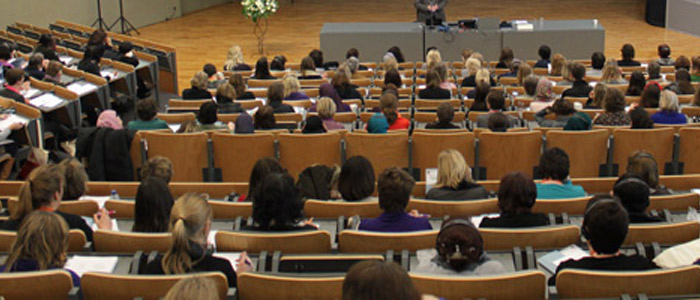 Workshops
Western Economics is host to many Workshops throughout the academic year.  Scholars from Western, as well as from universities and institutes across Canada and around the world, present their research findings to faculty, post-doctoral fellows and graduate students.
Listings may be viewed by Topics listed or by Calendar.
Short-Term Visitors
Western Economics invites 3-4 eminent scholars to visit campus each year for 3-5 days and speak to faculty and graduate students as part of its short-term visitor program. In 2016-17 Western Economics welcomed the following short-term visitors:
Joe Hotz (Duke University): Wednesday, March 8, 2017 and Thursday, March 9, 2017 (Applied Economics/Econometrics)
Guido Menzio (University of Pennsylvania): Thursday March 30, 2017 and Friday, March 31, 2017 (Money/Macro)
Vasiliki Skreta (University College London): Wednesday, April 26, 2017 and Thursday, April 27, 2017 (Economic Theory)
Short-term visitors from 1995-2017 can be found here.
Please contact Leslie Kostal if you require papers in plain text format, or if any other accommodation can make a workshop accessible to you.