Western Undergraduate Economics Review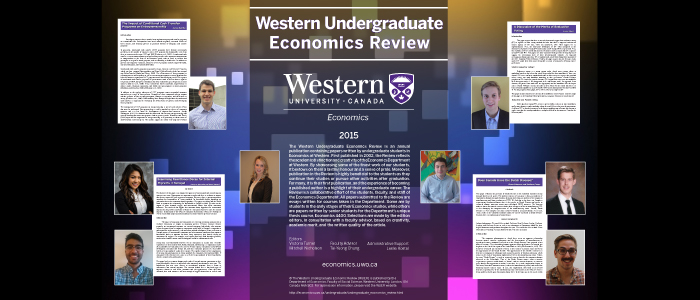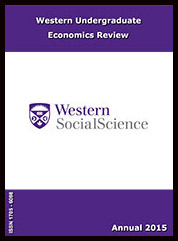 The Western Undergraduate Economics Review is an annual publication containing articles written by undergraduate students in Economics at Western. First published in 2002, the Review reflects the academic distinction and creativity of the Economics Department at Western. It showcases some of the finest work of our students, and bestows on them a lasting honour and sense of pride. Moreover, publication in the Review is a tremendous asset as students continue their education or pursue a career in any field. For many, it is their first taste of professional academic experience - that of becoming a published author - and is a highlight of their undergraduate career.
The Review is a collaborative effort of the students, faculty and staff in the Economics Department. Calls for submissions are made in the late fall or early winter. Selections are announced in the spring. Any paper submitted in an Economics course during the previous calendar year is eligible for the following year's edition (i.e. papers written in 2015 are published in the 2016 Annual Edition). Selections are made by the edition editor(s) in conjunction with the faculty advisor(s) based on the creativity, academic merit, and written quality of the article.
Please feel free to forward any questions regarding the journal to:
WUER Current Edition (2015)
Past Editions