News and Announcements
| 2023 | 2022 | 2021 | 2020 |2019 | 2018 | 2017 | 2016 | 2015 | 2014 | 2013 | 2012 | Archived Events
2012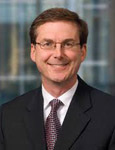 Tiff Macklem (Western Economics Ph.D. 1989) is reported to be the leading candidate to replace Mr. Mark Carney, Governor of the Bank of Canada. An article in The Globe and Mail, November 27, 2012, states that Macklem, now senior deputy governor, has been closely involved in nearly all of the Bank's major initiatives. His character, described as smart, low-key and quietly ambitious, and vast experience has reportedly put him in good standing to work with current political figures.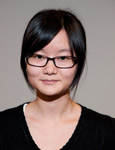 Western Economics proudly announces that Qian Liu, currently in her first year of the Ph.D. program, is one of Western's seven 2012 Trillium Scholarship winners. Aimed to raise the profile and prestige of Ontario universities internationally and in an effort to recruit highly educated individuals to Ontario, the recipient of this award receives $40,000 annually for up to four years of study. Liu's research focuses on poverty and the income distribution in China.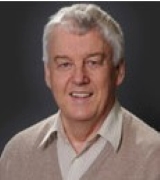 John Whalley joined three other 2012 Killam Prize winners at the First Annual Killam Prize Symposium hosted by David Johnston, Governor General of Canada, November 20, 2012 at Rideau Hall. CBC's Ideas host Paul Kennedy moderated a discussion concerning the pace of scientific discovery, thinking critically in uncovering new knowledge and keeping open minds. The discussion will be broadcast at 9:00 p.m. on Friday, November 30, 2012. For further information, see Western News.
In the Global Wealth Report 2012 from the Credit Suisse Research Institute, issued October 2012, Jim Davies and Anthony Shorrocks measure and analyze trends in wealth across nations, from the very bottom of the "wealth pyramid" to ultra high net worth individuals. In this third edition of the report the focus has shifted to household and government debt across countries given the financial crisis of 2008. Using new wealth data, the report reviews past trends in household debt, and combines household and government debt to highlight which countries have sustainable overall debts levels and which have most problems with government debt.
Policy Brief 5, the newest issue produced by the CIBC Centre for Human Capital and Productivity, is based on research by CIBC Faculty Fellow Audra Bowlus and co-author Jean-Marc Robin (Sciences Po and University College London) entitled "Think Inequality is Higher in North America than in Europe? Think Again." The Occupy Wall Street movement has brought the issue of economic inequality back to the social and political forefront. This brief discusses recent research developing a new methodology for investigating and comparing lifetime earnings inequality across countries. Additional information includes a brief interview by Bowlus.
Western Alumni met with Economics Lecturer Desmond McKeon at a dinner organized by Katherine Wong, Alumni Director of External Relations (Asia) in Hong Kong on July 4, 2012. Everyone had an enjoyable evening discussing career paths, university news and world financial markets.
Bob Hamilton (M.A. Economics 1985) was appointed Deputy Minister of the Environment on August 1, 2012.
Hamilton's career has been multifaceted in Canadian government. After receiving his M.A. in Economics from Western in 1985, he joined the Tax Policy Branch at the Department of Finance as a team member developing and implementing the GST. Since that time, his success has been evident in numerous other appointments including Associate Deputy Minister of the Environment in 2009. In March 2011 Hamilton was appointed Senior Associate Secretary of the Treasury Board and named by the Prime Minister as the lead Canadian on the Canada-US Regulatory Cooperation Council (RCC). The RCC was established by the Prime Minister and President Obama in February 2011 to find ways to better align regulatory systems in the two countries. Hamilton currently serves as the Deputy Minister University Champion for Western.
Paul Boothe (BA Honors Economics 1976) has been named director of the Lawrence National Centre for Policy and Management at the Richard Ivey School of Business, where he has also been named to the faculty, effective September 1. After graduating from Western, Paul went on to earn his Ph.D. from the University of British Columbia. He was appointed Environment Canada deputy minister in 2010, after serving as Industry Canada senior associate deputy minister from 2007-10. Prior to his government positions, he was a faculty member at the University of Alberta, where he taught macroeconomics, public economics and international finance, and a Fellow of the Institute of Public Economics. He has been a visiting scholar at Queen's University, University of Tasmania and Alberta Treasury. He was a C.D. Howe Institute Fellow-in-Residence and an EnCana Scholar in Public Policy.
Western Economics student Hattie Zhou will be part of Junior Team Canada's trade mission trip to Panama and Colombia July 12-28, 2012 representing Canada on the national and international stage. Zhou, an aspiring businesswoman, has been involved in several business clubs on campus as well as youth organizations in the community.
In the most recent edition of Western Alumni, Rogers Communications' Senior VP, Regulatory, Ken Engelhart (BA, Economics, '77) remembers his choice to study economics early on. "Economics seemed to solve real-world problems," he said. Engelhart went on to do a law degree and has been employed by Rogers as an attorney for 22 years. "I use my economics as much as I use my law," he said, adding that economics gave him the tools to crack open a problem.
Western Economics Professors Audra Bowlus and Chris Robinson are featured in the latest volume of Labour Market Matters, June, 2012. In their study entitled "Human Capital Prices, Productivity and Growth," Bowlus and Robinson employ a methodology that allows for changes in both human capital prices and quantities to play a role in explanations of growth and increased inequality. Their results show much larger increases in the stock of human capital than conventional measures leading to smaller increases in Total Factor Productivity.
Dr. Nancy L. Stokey, economic growth and development expert, received an honorary Doctor of Laws degree at Western's Convocation June 13, 2012. Admired for her outstanding achievements, Stokey spoke to graduates from the Faculty of Social Science about preparing oneself for a world with continued surprises. Graduating at a time with few women as accomplished economists, Stokey's experiences as a teacher at the University of Chicago, her prestigious distinction as an elected Fellow of the Econometric Society, co-editor of top journals and member of the National Academy of Sciences, caused many to marvel at her accomplishments. Western Economics Chair Audra Bowlus commented on the influence Stokey had on her as a graduate student through her book, Recursive Methods in Economic Dynamics, co-authored with her husband, Nobel Laureate Robert Lucas, Jr., and as a role model for all young female economists.
Western Economics Professors Emeriti David Laidler and Michael Parkin have accepted the prestigious title of Fellow of the Canadian Economics Association at the Past Presidents' Dinner of the Association in Calgary on June 7, 2012.
Created in 2010, the award recognizes achievements and contributions to the most prominent economists who have spent a significant fraction of their careers in Canada. Both Laidler and Parkin joined Western in 1975.
Western Economics is pleased to announce that Maria Goltsman was nominated by the graduate students as Graduate Professor of the Year and Jeannie Gillmore was nominated by the undergraduate students as Undergraduate Professor of the Year. Both will receive commemorative plaques.
Hiroaki Mori was selected as the Graduate Teaching Assistant of the Year. Hiroaki will be awarded a prize of $200 and will receive a commemorative plaque. George Orlov and Brandon Malloy were selected by the first year class as Tutorial Leaders of the Year. George and Brandon will each be awarded a prize of $100 and both will receive commemorative plaques.
The 2011 winner of the T. Merritt Brown Thesis Prize valued at $400 is Kai (Jackie) Zhao, currently an Assistant Professor of Finance in Western's DAN Management and Organizational Studies program. Created in recognition of the late Professor Brown's outstanding contributions in econometrics, this prize is awarded to a graduate student who has produced exceptional work deemed appropriate to receive such an honor.
The 2011 winner of the Summer Paper Prize valued at $200 is Aaron Gertz. This prize is awarded to the graduate student who, at the end of their second year, produces the best research paper during the summer term. Winners are chosen by the Graduate Awards Committee amongst those nominated by their advisors.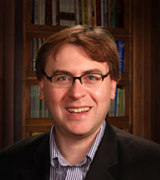 An op-ed piece in the Financial Post April 4, 2012, entitled "Consumer Debt: Concerning But Not Critical," written by Jim MacGee (with Philippe Bergevin) offers an overall message that although Canadian household debt levels as a percentage of income are higher than those of U.S. households — and higher than at any point in recent history — Canadian consumer debt is cause for concern, but not panic. MacGee explains that, because of more cautious lending standards in Canada, consumer debt should remain manageable.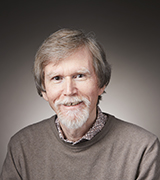 Chris Robinson, Affiliate of the CIBC Centre for Human Capital and Productivity, and author of the Centre's newly released Policy Brief 4 entitled "The Transferability of Skills" (with Maxim Poletaev) discusses the transferability of skills across jobs and occupations. Evidence suggests that displaced workers finding new employment in jobs using similar skills experience significantly smaller wage losses than those taking new jobs in occupations that utilize a vastly different set of skills. Workers find their way back to more similar jobs than would occur with random mobility, and they are increasingly finding their way back to more similar jobs in recent years.
See additional information on this brief and an interview with Chris Robinson on the transferability of skills.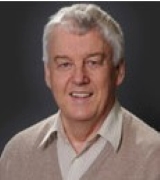 The Canada Council of Canada awarded John Whalley one of five 2012 Killam Prizes of $100,000 in recognition of outstanding career achievements. This award is among Canada's most distinguished research awards. John Whalley is Canada's leading research economist and is one of Western's most eminent and productive scholars. His research is path-breaking, wide-ranging and prolific. His long-term contributions to Canadian culture and identity through work on trade policy, tax policy, and interprovincial issues continue today. His current focus on the large emerging economies, especially China, and climate policy is producing further enduring impact. Western Economics congratulates John Whalley on this award and is proud of his many accomplishments. The Globe and Mail
George Ayittey (M.A. Economics, 1970) has dedicated his life to saving Africa. As president of the Free Africa Foundation, established in 1993 and based in Washington, D.C., Ayittey argues that although aid to Africa is sincere, proceeds are pointless until the continent rids itself of violent dictatorships. In 2008, Foreign Policy magazine named Ayittey one of the world's 'Top 100 Public Intellectuals' and to this day, he credits Western for helping him both find his voice and making the necessary connections to spark his cause.
Further information, including an excerpt from his latest book, Defeating Dictators: Fighting Tyranny in Africa and Around the World, can be found in the Winter 2012 issue of Western Alumni News.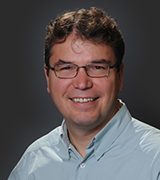 As the renewed Tier 2 Canada Research Chair in Human Capital and Productivity, Lance Lochner's research provides the Canadian government with information to help better design policies to improve youth skills. On matters relating to skill formation, income inequality and changes in social status over generations, Lochner explores how his research can guide education and labour market policies. For example, by developing and testing economic theories on borrowing and repayment incentives for Canadian students, one goal is to better understand patterns of postsecondary enrolment to completion. As a Tier 2 Chairholder, Lochner was awarded $100,000 annually for five years and has been recognized as an exceptional and emerging researcher in his field.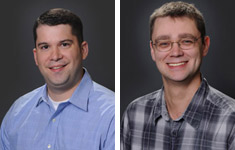 Congratulations to David Rivers and Greg Pavlov on receiving a USC Teaching Honour Roll Certificate for the 2010-2011 academic year. This award is given to instructors who receive an accumulated average of 6.3 or higher out of 7 on the first 14 questions of the Western Senate-mandated course and teacher evaluations.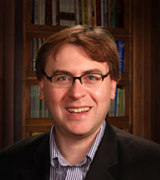 The Department of Economics congratulates Jim MacGee, who has been named the next holder of the Bank of Montreal Professorship, for the period January 1, 2012 to June 30, 2015. This Professorship was created through a generous gift to the University from the Bank of Montreal, and is rotated every five years between Economics and the Richard Ivey School of Business.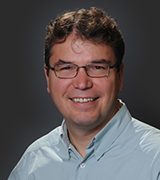 Lance Lochner has been named a Social Science Faculty Scholar Award winner for 2012. The award recognizes faculty members for their achievements in both teaching and research. Lochner will hold the Faculty Scholar title for two years and receive $14,000 for his scholarly activities.