News and Announcements
2019 | 2018 | 2017 | 2016 | 2015 | 2014 | 2013 | 2012 | 2011 | 2010 | 2009 | Archived Events
2014
As December exams draw to a close, so does the final term for the inaugural MFE students. After sixteen months of committed study, including a four month internship, MFE students are ready to embrace employment opportunities in the financial industry. The inaugural MFE cohort toasted their Western success at the Grad Club on December 10, 2014. The Department of Economics, Department of Statistical and Actuarial Sciences, Ivey Business School and Faculty of Law extend congratulations and best wishes to each and every student.
Professor Emeritus J. Clark Leith was awarded Botswana's Presidential Order of Meritorious Service on September 30, 2014. The award was given out during the country's Independence Day celebrations and recognizes Leith's years of service with the Ministry of Finance and Development Planning and the Bank of Botswana. After serving as Western's Provost from 1980-86, Leith took up a full-time position as an economic consultant in Botswana's Ministry of Finance and Development Planning. Since then he has held a variety of positions including Director of Research and Senior Policy Advisor at the Bank, and since his retirement in 2003 as economic consultant at the Ministry of Finance and Development Planning. Read more on the award and Independence Day celebrations.
The second issue of our annual Alumni Newsletter launched on September 11, 2014. This issue features Professors Emeritus David Laidler and Michael Parkin and their impact on today's monetary policy leaders, the new student-run Western Economics Society, an update on our Master of Financial Economics Program, and a faculty profile of Canada Research Chair Lars Stentoft.
Congratulations are extended to Dr. Gervan Fearon (PhD '99) who has been named Brandon University's new President and Vice-Chancellor effective August 1, 2014. Fearon, a former student of Professor Al Slivinski, is Brandon's current Vice-President and Vice-Chancellor. He has had a distinguished career in academia and government and is a recipient of the Queen's Diamond Jubilee Medal.
The recent appointment of Carolyn Wilkins (MA, 1988) to Senior Deputy Governor at the Bank of Canada prompted The Globe and Mail to do a feature article on Professors Emeritus David Laidler and Michael Parkin. Described as a golden era the article highlights the history of the pairs' arrival at Western from Britain, the influence their research has had on monetary policy in Canada and around the world, and the remarkable set of researchers and students who were incited to come to Western in the 1970s and 1980s to work and study with them. Just like Wilkins many of these students are now providing today's intellectual leadership with regard to monetary policy worldwide.
For the third time in a row the Western Economics alumni pool has been tapped to fill the Senior Deputy Governor position at the Bank of Canada. Carolyn Wilkins (M.A. 1988), currently an Advisor to Governor Stephen Poloz (Ph.D. 1982), has been appointed for a seven-year term beginning May 2, 2014.  Wilkins joined the Bank in 2001. In her new post she will oversee the Bank's strategic planning and operations and share responsibility for the conduct of monetary policy as a member of the Bank's Governing Council.
Western Economics is pleased to announce that Andrés Carvajal was nominated by the graduate students as Graduate Professor of the Year and Ananth Ramanarayanan was nominated by the undergraduate students as Undergraduate Professor of the Year. Antonella Mancino was selected as the 2013-2014 Graduate Teaching Assistant of the Year. Alex Apostolovski and Ivan Gonzalez-Berenguer were named Tutorial Leaders of the Year by the first year class of undergraduate students. George Orlov also received Notable Mention for his work as a Tutorial Assistant in an upper year undergraduate class.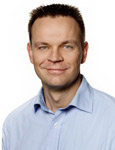 Congratulations are extended to Professor Lars Stentoft, whose Tier II CRC in Financial Econometrics was announced last week.  Stentoft joined Western Economics in January, 2014 taking up a joint position with the Department of Statistical and Actuarial Sciences. His work focuses on developing methods of modeling and pricing financial assets to improve market liquidity and allow financial markets to efficiently price and bear risk. The end goal is an increase in financial stability and a decrease in the likelihood of future market crashes or financial crises.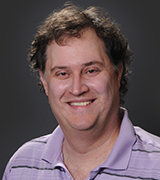 Western Economics is pleased to announce that Professor Tim Conley has been awarded the William G. Davis Chair in International Trade for a five year period commencing July 1, 2014. The Chair conducts research and graduate teaching in International Economics and disseminates results of that research to the business, government and academic communities.  Established in 1985, this honour rotates every five years between the Ivey School of Business and the Department of Economics.
The CIBC Centre for Human Capital and Productivity's Policy Brief 7, "Family Support and Income-Contingent Student Loans," is based on research by CIBC Centre Director, Lance Lochner, Centre Faculty Fellow and Economic Policy Research Institute Director Todd Stinebrickner and Western graduate student, Utku Suleymanoglu. Their research examines student loan repayment, the important role of family support in enabling repayment for many students, and the implications of expanding income-contingent repayment schemes for student loans. (See Western Media Release.)
According to the latest round of QS World University Rankings, Western Economics is ranked No. 4 in Canada and Nos. 101-150 globally. This year's Rankings by Subject ranked 689 institutions in total. Western Economics overtook Queen's University in the 2012-13 rankings and is behind only the University of Toronto (#26), UBC (#36) and McGill (51-100). (For more information see Western News.)
All Economics students are invited to hear presentations regarding careers in Economics. Meet Economics Alumni, Directors of Western's Economics MA/PhD Program and MFE Program, and Coordinator of the Business - Finance Program at Fanshawe College. This event is sponsored by the Department of Economics, Western Economics Society (WES) and the Social Science Student Levy. Light refreshments will be served. We look forward to seeing you Tuesday.
Congratulations to the MFE team on their remarkable performance in the MFE Program's first Rotman International Trading Competition (RITC) appearance. The team placed 14th out of 52 international teams, including taking first place in the Options case. Team members Adir Dishy, Josh Macdonald, Mathieu Parisien, Phil Ruffalo, Gary Shi, and John Zondo were coached by Professor Harold Hugel, Department of Statistical & Actuarial Sciences. RITC, held February 20-22, 2014, is the world's largest trading competition. Congratulations and well done Western MFE team!
Ahron Seeman, a second-year Economics student, received a Social Science Leadership award on Monday, January 27, 2014. Recipients have to attain a minimum 70 percent average and demonstrate leadership and participation in extra-curricular activities on campus and/or at the local, national and international level. Ahron's contributions were recognized for taking on a leadership role in establishing Western Economics Society, a new economics club on campus. Congratulations Ahron!
Highstreet Asset Management, a local investment firm and MFE Advisory Board Member, led the launch celebration in announcing a $45,000 scholarship to be awarded in $15,000 increments over three years. President Chakma and Jim MacGee, MFE Co-director, emphasized the valuable role industry partners and alumni will play in providing feedback to ensure the program is up to date and meets changing industry needs. More...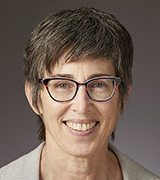 Professor Terry Sicular was recently awarded a three-year CIGI-INET grant. The grant will support her research on income inequality in China. Specifically she will focus on the role of the middle class, through a combination of conceptual modeling, survey data collection, and empirical analysis.
Mr. Glenn Stevens (MA '85), Governor of the Reserve Bank of Australia, addressed the June 17 morning session of Western's 303rd Convocation. Chair Audra Bowlus noted in her citation that Mr. Stevens had attended Western when it had a world renowned group of monetary and international economists undoubtedly influencing his career at the Bank.